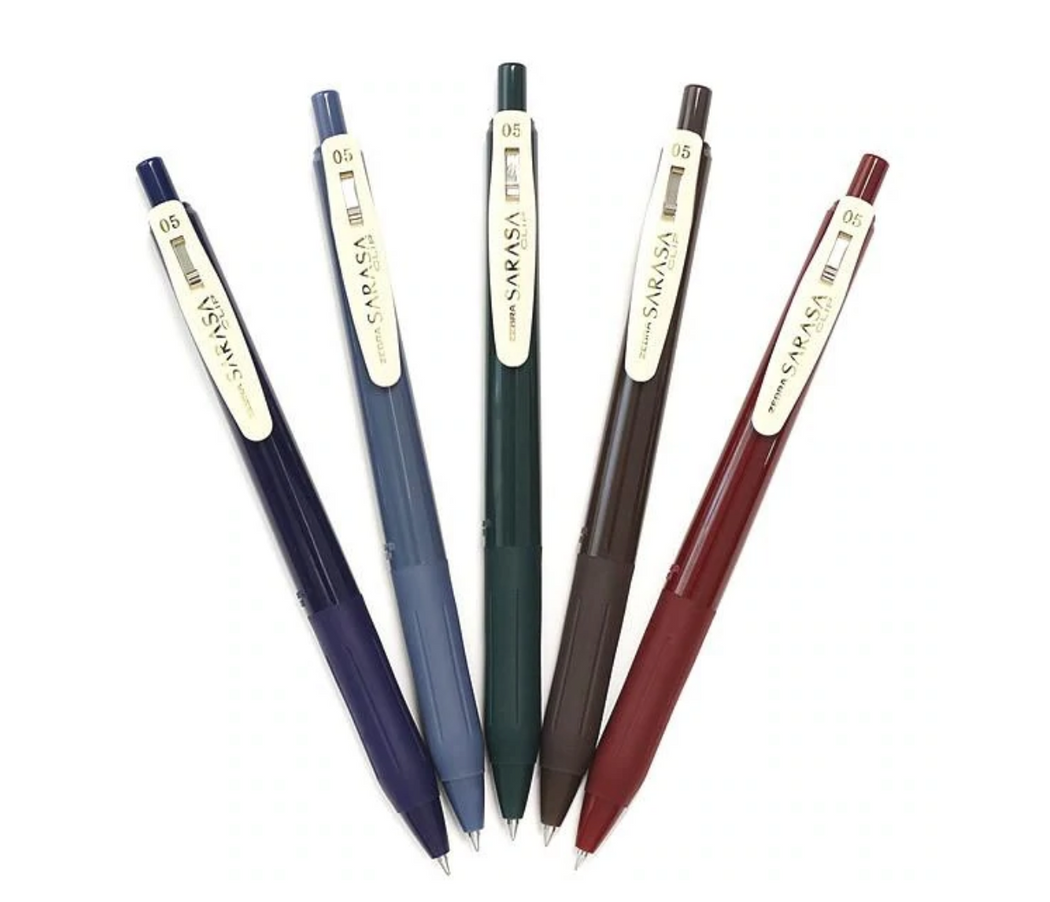 Zebra Sarasa Gel Pens - Vintage Color Set
These Zebra Sarasa gel pens feature chic, subdued ink.  What are vintage colors? They are refreshingly groovy, yet, feel familiar. 
Sarasa is a water-based pigment gel ink - rich and smooth-flowing, delivering consistent, crisp lines. It is feather resistant, water resistant, and has high lightfastness. The retractable pen tip is sturdy enough to endure hard writing pressure and pen drops.
Functional and strong break-resistant binder push clip that securely fastens the pen to pockets and notebooks.
Rubber grip for comfortable writing.
0.5mm
Set contains 5 colors: Blue Gray, Brown Gray, Dark Blue, Green Black, and Red Black.  We challenge you to pick a favorite.